Loughborough College open day events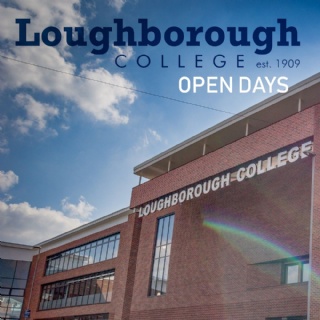 At the Loughborough College open day, you can meet their course tutors and find out more information about the courses available including A levels and sixth form, vocational qualifications such as BTECs and diplomas, undergraduate degrees, and apprenticeships.
If you're looking to upskill or get a taste for working in your chosen sector, Loughborough College also offer part-time professional qualifications, including AAT and CIM. If you're not sure what your next step should be, the open day is a great opportunity to ask questions, learn more about your options, and figure out what's right for you.
Open Day Dates & Times
Saturday 6th October, 10 am – 1 pm
Saturday 3rd November, 10 am – 1 pm
Wednesday 5th December, 4 pm – 7 pm
Saturday 23rd February, 10 am – 1 pm
Wednesday 10th April, 4 pm – 7 pm
Students can see what is involved at an open day and pre-register for the events online here: https://www.loucoll.ac.uk/open-day-fe