4 Skills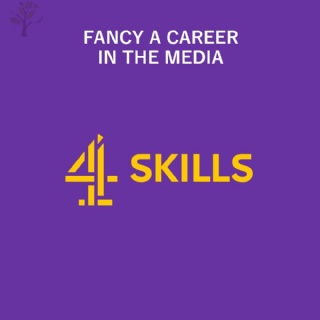 Fancy a career in the media, working in television, film or radio? Go to the 4Skills YouTube page for a series of informative talks which you can watch back in your own time. These talks cover a variety of topics to help you get your first step on the career ladder and learn more about the UK media industry from specialists in every part of the business. Topics include:
Apprenticeship Programmes at Channel 4
How to Write an Apprenticeship Application
Career Panel - Apprentices
What is an Apprenticeship?
Career Panel - Social Media Content Creation
CV & LinkedIn Clinic
Channel 4 are also inviting Y11 students to take part in a work experience programme where you will be set a real-world challenge and discover what could be your creative career match and get insider information from current Channel 4 employees on what makes for a successful creative career.