Future Elite Sports Soccer Schools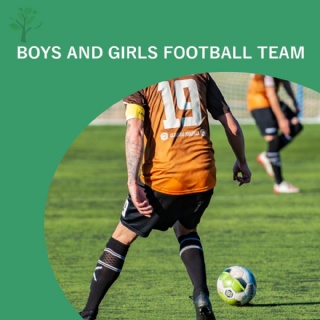 Next academic year Brooksby Campus are running both a boys and girls football team (16–18-year-olds) which will be run by their partners Future Elite. These have a great history of providing excellent coaching and footballing opportunities (including securing places in the USA after college) while working alongside the college education staff supporting the academic content. The courses on offer alongside the football are the BTEC Level 3 in Sport (Coaching & Development) and BTEC Level 3 Sport Science.
If students are interested, they can use this link to sign up to their next education taster day and trial. (Apply - Future Elite Sports Soccer Schools (futureeliteacademy.co.uk). On this day students will meet both coaches and some members of the academic team to gain a greater understanding of the offer. They will take part in a training session after which they will have a short talk about the courses, progression routes and what SMB can do to support them on their journey into adulthood and the professional workplace! The video here displays the facilities and provides a little more information on the football offer. (https://youtu.be/MDYMQEicpK4)
The date of the trial and education taster day is Sunday 20th November and will be run in the morning. The address for the day is the Brooksby Campus (Brooksby, Melton Mowbray LE14 2LJ). Parking is available at no cost. If students or parents/guardians want any further information, call Jack Green (Sports Lecturer) on 01664 850 850 Ext. 323.