Jaguar Land Rover retail apprenticeships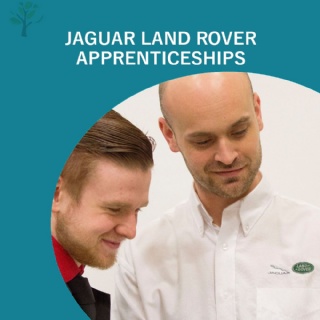 A Jaguar Land Rover retailer apprenticeship is a perfect opportunity to work for a highly prestigious car brand whilst gaining valuable skills, knowledge and experience in the automotive industry.

The apprenticeship programme is currently looking for apprentices all across the UK to become part of the team. All apprentices will be employed full time in a local retailer. Apprentices will also receive a combination of on the job and off the job training. On the job training will include having an experienced mentor who will provide help and support with work completed in the retailer. With off the job training, apprentices will have both face to face classroom-based training in one of our state-of-the-art training academies and online training through virtual classrooms.

The Jaguar Land Rover apprenticeship offers both technical and commercial roles:

To join the Jaguar Land Rover retailer apprenticeship programme, applicants must have achieved or be predicted to achieve GCSE grades 9-4 (A-C) or equivalent in English, Maths and two other subjects.

To find out more about the programme and to apply, please click below.