Get a taste of what Leicester College has to offer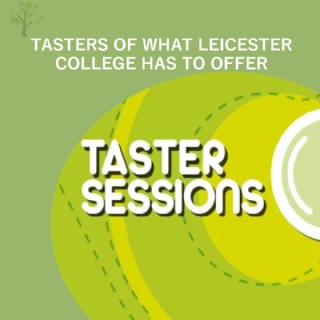 Designed for Year 10 and 11 students, our taster sessions offer the opportunity to try before they apply. In a wide range of our subject areas, these sessions will take place after school hours and will give students the chance to find out if the course they're interested in is suitable for them.
Taster Sessions will be replacing Discovery Day which normally takes place in June. Additionally, schools will not be able to book multiple students onto this event, students must book themselves as individuals to allow fair chance for people to book their places.