Hot Jobs - Early Years Teacher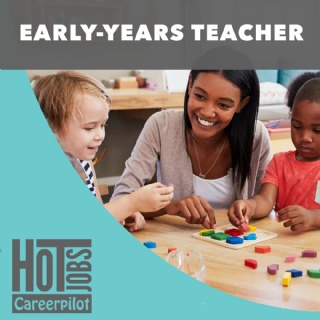 Today's Hot Job is Early-years Teacher. Also known as nursery teachers, they are specialists in early childhood development. This job is predicted to grow 4% nationally by 2023. If this is something your son or daughter might be interested in, you can find more information at careerpilot.org.uk and see local job market information.
Careerpilot has information on over 800 jobs. Each job profile explains entry requirements and regional employment. It's a one-stop website explaining all the choices, qualifications, and courses available to 13-19 year olds. There's also a Parent Zone, with information to help parents and carers support young people in making the right decisions about study and work.