guest speakers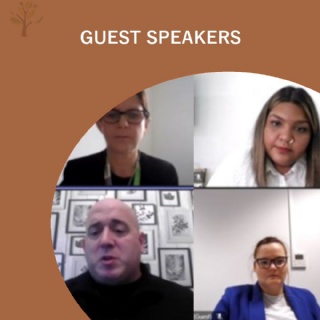 Thank you to our most recent speakers:
Hinckley and Rugby Building Society - Nisha Sahonta - Telephone Business Development Manager
Leicestershire County Council - Julian Robertson - Anti social Behaviour Reduction Officer
Nelsons Law - Danielle Young - Legal Director and Solicitor
As part of the Limehurst careers programme our students learn about career pathways and skills from employees. One of our employers/employees encounter sessions is organised by Leicester Cares (a local charity) and is called Speedy Speakers.
The aim of the sessions is to give students a brief overview of a range of careers in order to broaden their career knowledge and aspirations.
The speakers speak for 5 mins each talking about their sector and role within the sector with a chance for a questions and answers session too.
The sessions are always very insightful into the sectors being highlighted but our recent speakers also added add their own useful advice to our students such as volunteering as a means to experience a sector, completing research into a sector to understand the different pathways and continuing to pursue personal growth through your career.