Medicine Application: Getting Back On Track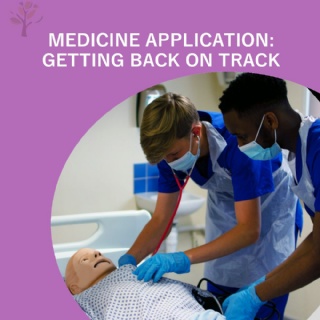 Are you aspiring to a career in medicine? It may seem a long way in the future, but you can begin to prepare yourself for Medical School application now. You can attend this free online webinar (Education Projects) where they will cover the following:
Medicine Application Timeline
Medical Work Experience
How to Get Work Experience
Reflection
Key Deadlines/Dates to note down
Choosing a Medical School - Making Choices
Every attendant will also receive multiple frameworks, templates and other materials they can use on their journey to Medical school.
Webinar Name: Medicine Application: Getting Back On Track
Date: Wednesday, January 26
Time: 07:00 PM (London time)
Location: Online - Zoom
Admission: Free
Suitable for: Students in Year 10,11 and 12