Basketball Fixtures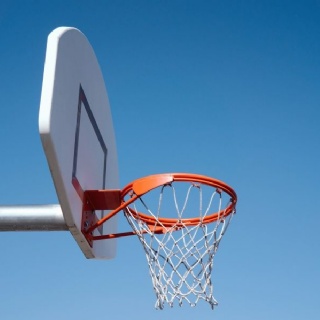 Our boys' and girls' basketball teams have been competing in North Charnwood basketball competitions. These have all been hosted at Rawlins, who have been excellent hosts. Each competition has been really competitive with some great basketball on show. Well done to all involved.
Wed 15th November - Year 10/11 boys
Our year 10/11 boys put in a few great performances but got beaten early on by two class sides in Rawlins and Woodbrook Vale. The lads ended up finishing 4th overall which was a good outcome. We have had games organised since but these had to be postponed due to a number of reasons. We will get fixtures in the new year! Well done to all lads involved, especially for your commitment to extra training on Tuesdays.
Thu 23rd November - Year 10 girls
Our girls finished 5th overall which was a good result. Although we lost our pool games we beat De Lisle to claim 5th place in an enthralling game!
Wed 29th November - Year 9 boys
Our year 9 boys put in an awesome performance during the pool stages beating Rawlins B and Iveshead (from Shepshed). We then played Rawlins A in the 1st/2nd place play off. Although we lost we did play really well and competed fantastically. Well done to all lads involved.
Thu 30th November - Year 9 girls
Although our girls finished 8th they played with excellent spirit and enthusiasm. Well done to those who have been attending Wednesday practices.
Wed 6th December - Year 8 boys
Another awesome performance from the Limehurst boys. We won two out of three pool games (beating De Lisle and Charnwood and losing to Rawlins A).
Thursday 7th December 7th - Year 8 girls
Our girls finished 6th overall but played amazingly well. Although they lost their games the did so by only a hoop or two and were on the wrong side of some very tight games. Great shooting from our girls and some amazing basketball. Well done!
Wednesday 13th January - Year 7
Our lads played really well but lost their first two games against Rawlins and Iveshead (both really strong teams). The lads got better each game and played some really good basketball. having lost these games we then played De Lisle in the 5th/6th place play off. The lads played brilliantly and were winning with 23 seconds to go at which point De Lisle scored the equaliser! Our lads, therefore, finished joint 5th.
Thursday 14th December - Year 7 Girls
Our girls travelled to Rawlns for the last of this years basketball tournaments. In the pool stages our ladies beat Charnwood 16-8 with an awesome performance. In the crunch game, against Woodbrook Vale, our ladies lost 18-12 in an enthralling game. This set up a 3rd and 4th place play off match against De Lisle. The game was fantastic but unfortunately our girls were in the wrong side of the result, losing 18-6.
Well done to all students involved in fixtures this term!