Send My Friend To School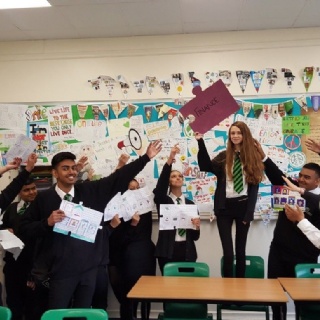 Pupils at Limehurst Academy in Loughborough get creative to end the global education crisis that's keeping 263 million children out of school
Last year two students from Limehurst Academy travelled to Kenya on a fact finding mission which inspired them to campaign for equal rights to education with the Send my Friend to School Campaign. After lobbying to local MP Nicky Morgan and speaking at numerous conferences and in Parliament, the girls were successful in encouraging the UK Department of International Development to allocate another £30million to assist with education in emergencies. This year the campaign continues in full swing and two Year 10 Citizenship students, Aminah and Sophie are working hard at raising awareness of the issue and campaigning for UK Government to do more to enable all children round the world to get their Human Right of inclusive and quality education.
Aminah and Sophie at Limehurst Academy are speaking out for the millions of children across the world who are missing out on getting an education. They are getting creative to support the Send My Friend to School campaign's call for increased investment in the power of education. Their MP, Nicky Morgan has been fantastic in supporting the students' campaign and on July 12th the students will be visiting Parliaments and No. 10 Downing Street to get their voices heard.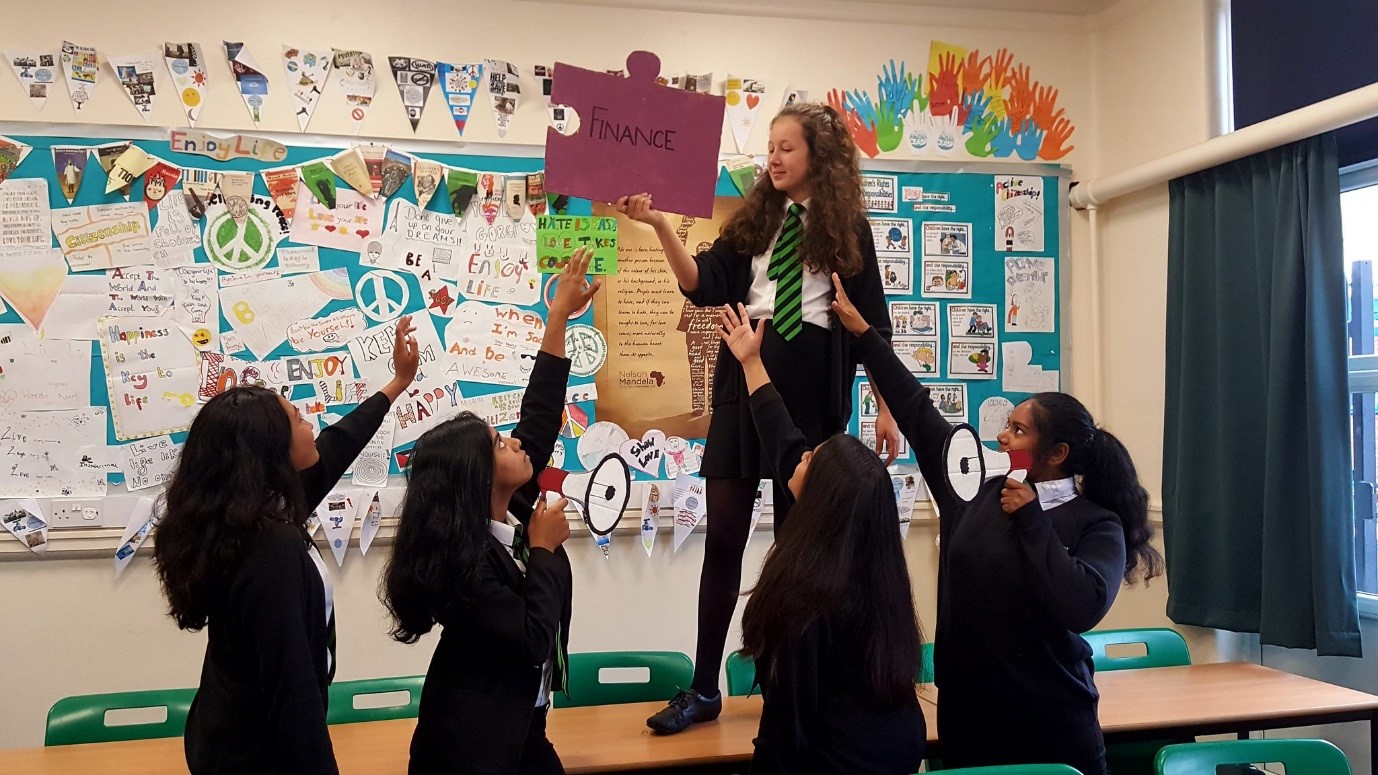 World leaders have made clear a promise to ensure every child in the world gets a quality education by 2030. But a key piece of the puzzle is missing – the money to pay for this education – leaving the global picture with 263 million children missing out on school, and many of those in school not learning.
2017 is the year to change this education funding crisis - in the coming months world leaders will be pledging support to the Global Partnership for Education, the world's joint fund for education. Students at Limehurst Academy want to ensure that the UK government pledges big and so have been getting creative to get their MP's attention.
Miss Bloodworth at Limehurst Academy said: Citizenship students have been finding out about the limited resources preventing millions of children across the world from receiving a quality education and now they are so passionate about doing something to change the situation. It's fantastic to see young people using their voices to raise awareness and engaging in politics; knowing that they can make a difference if they put their minds to it.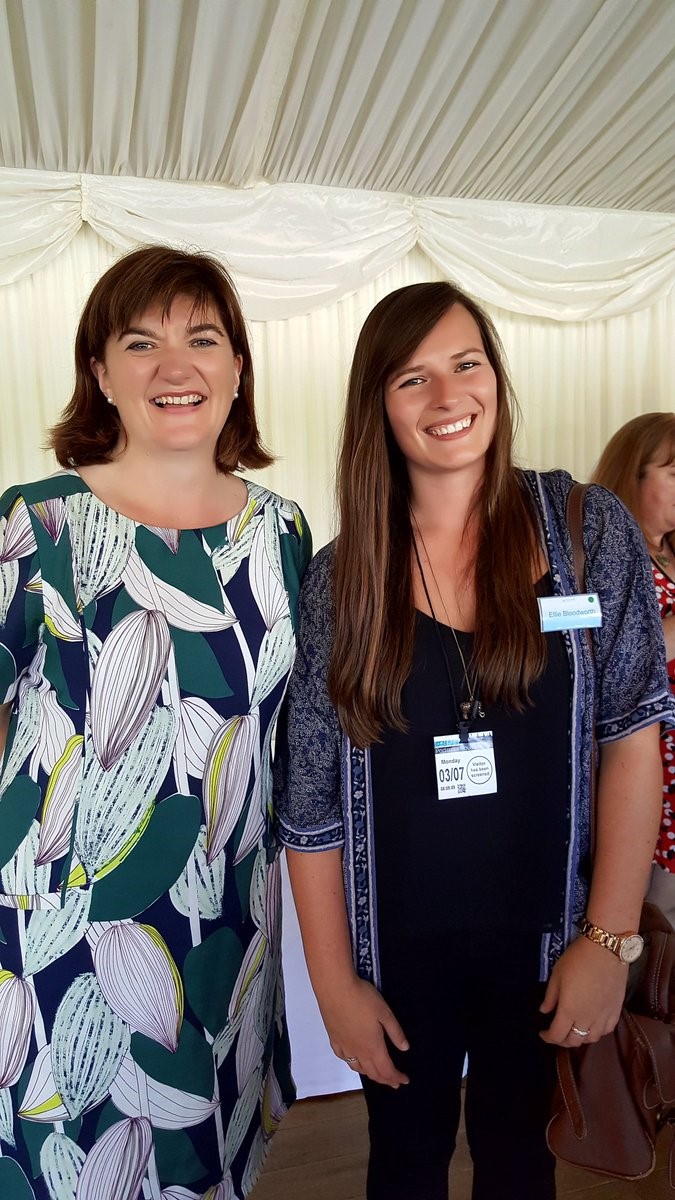 To get our MPs attention students have created eye-catching paper jigsaw piece schools symbolising that there is a missing piece in the global education puzzle; the money to pay for good quality schooling. They decorated their paper jigsaw pieces with the elements they feel are most important for a quality education and have added their own messages about why they think the UK should invest in the power of education. They will be giving these to Nicky Morgan and asking her to take the message to the government and Sophie and Aminah will be delivering the message themselves on Wednesay."
Ema Jackson, Campaigns Manager for the Send My Friend to School campaign said: "Education is powerful and transformative, and a basic human right for all children but despite this, 236 million receive no education and many more are in school but not learning. The world is experiencing an urgent education crisis. So I am delighted that pupils at Limehurst Academy are engaging with Nicky Morgan to demand the UK invests in the future of the world. They are joining thousands of young people across the country - we are expecting MPs to be inundated with thousands of these creative jigsaw pieces covered with important messages! We hope this will push them in to action."
All schools are invited to get involved with the Send My Friend campaign - visit sendmyfriend.org for a free teaching resource pack with everything needed to take action on this important issue.