Year 9 Create Three-Course Meal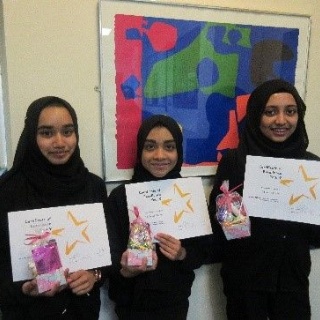 Our Year 9 performed brilliantly to create three-course meals. In their teams, they decided upon a theme, planned their dishes, trialled them, created a menu and served them to the department judges. Well done to Zainab Islam, Fathema Khatun and Salma Abedin who won with their mouth-watering dishes!
To see the rest of the pictures Click Here.