International Fair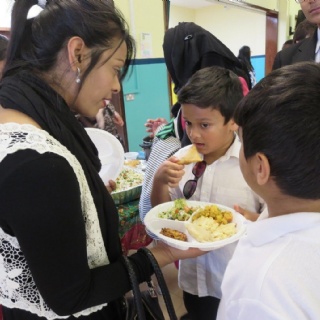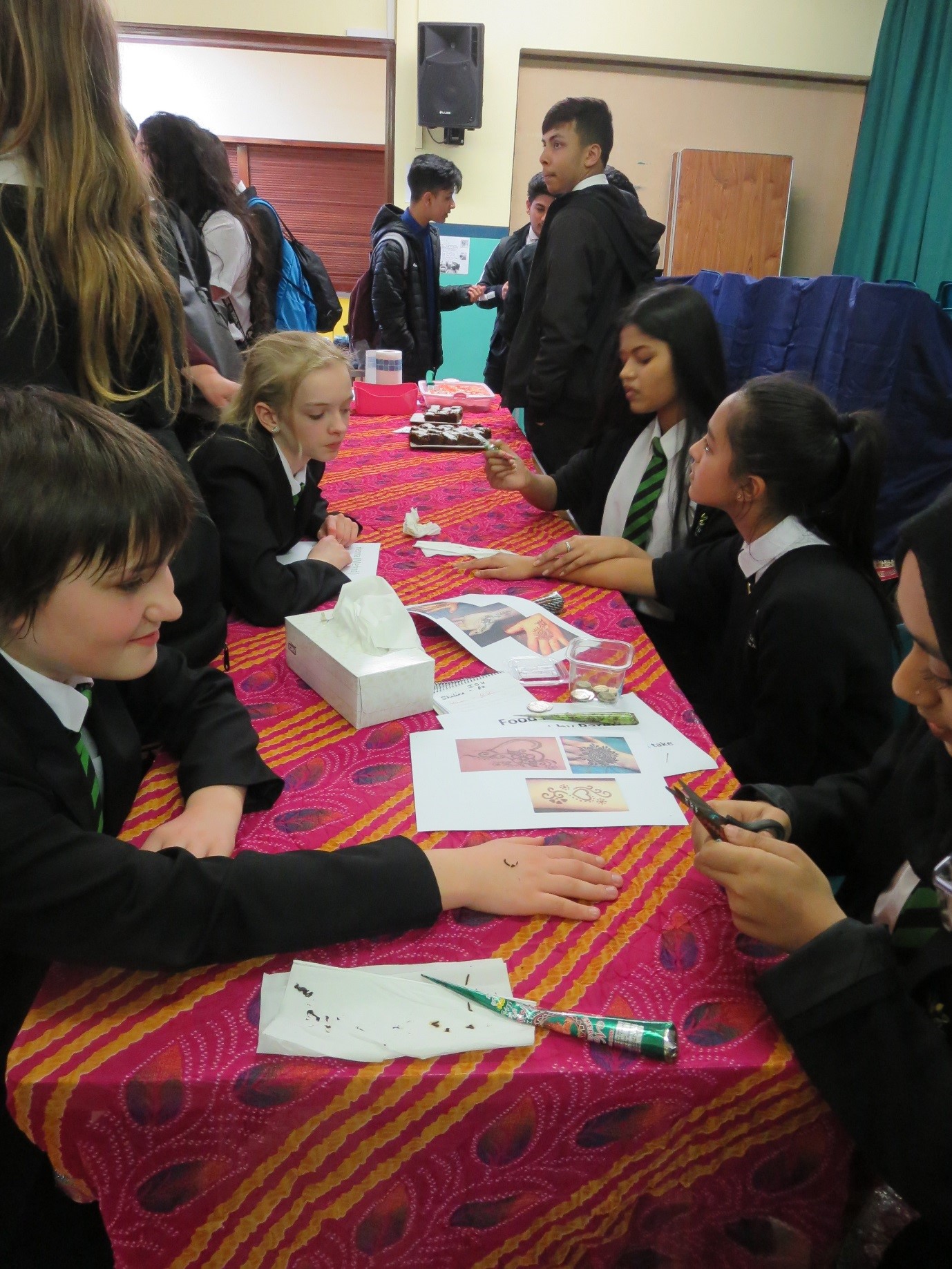 On Monday 3rd April Limehurst hosted its annual International Fair. Tempting snacks, refreshments and a delicious array of food from around the world was on sale as well as a Mendhi Stall, Cake Stall, Lucky Dip, Parents' Craft Stall, Plant Stall and Raffle Draw.
The afternoon began with a contemporary song sung by one of our Year 11 pupils, followed by a recital of a Hungarian poem by a Y10 student.
Musical interludes performed by two of our very talented Year 8 pupils and a magnificent performance by two Year 7 gymnasts was also included as part of the entertainment. The food was kindly donated by parents to whom we are very grateful; all proceeds will go towards building two wells in Bangladesh. Altogether a huge sum of £390 was raised.
Local businesses kindly supported this event by donating raffle prizes and gift vouchers. We had a fantastic turnout and it was an opportunity for the community to celebrate together. We hope to see you next year!