Limehurst Loves Literature!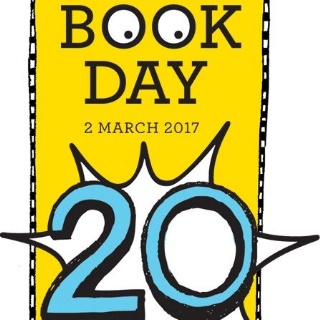 This week is Limehurst Loves Literature week; a celebration of our love of literature, reading and World Book Day! Throughout the week, there will be a range of events and competitions for students in years 7, 8 and 9 to get involved in. In addition, each year group are given a genre to explore in their special Limehurst Loves Literature week English lessons. This year, they are as follows: Year 7 – Fantasy; Year 8 – Detective; Year 9 – Horror.
What's on?
Daily book quiz for form groups: Form groups will complete a daily book quiz in competition with other form groups in their year. Students in the daily winning form will all be awarded an extra point with the overall winners of the week winning a prize for their form.
The Great Book Swap: Students can bring a book they have read to the PAS before school or during registration on Wednesday 1st March in return for a golden ticket. These books will then be displayed at break and students can choose one using their golden ticket.
Theme related dress up: On Thursday 2nd March, which is World Book Day itself, Key stage 3 students can come to school dressed up as a character or creature related to their year's theme. Incidentally, this is NOT a non-uniform day and if students do not wish to dress up, they must come in full school uniform. Staff are, of course, welcome to dress up too!
Author visit for years 7 and 8: Kjartan Poskitt, British author and TV presenter best known for writing the Murderous Maths children's series of books, will be in school on Friday 3rd March. He will deliver a book talk to all of year 7 and year 8 as well as deliver a maths workshop to a targeted group of year 8 students.
County Librarian Visit: The fantastic County Librarian will be visiting and talking to the whole of year 7 on Thursday 2nd March. The County Librarian will be reading excellent extracts from fantastic titles and recommending reads to all!
Decorate your Door Competition: Form groups are encouraged to decorate their form room door or window in celebration of a famous character or writer. Judging for this will take place on Monday 6th March, giving students a whole week to do something special.
Lunchtime competitions in the LRC – The LRC will be home to the '140 Character Twitter Story Competition' and the 'National Design a Book Token Competition'. Prizes will be awarded for the most creative ideas.
Spot the Teacher Book Character Competition: On World Book Day, staff will be wearing stickers with the name of a famous book character on it. Students need to spot the teacher, write their name down, along with the book character's name, on a specially designed form. Completed forms are to be put in a box in the Library by 3:15 pm on Thursday to qualify for the prize.
Extreme Reading Twitter Competition: Students can tweet a picture of themselves reading somewhere a little bit different or daring with the hashtag #extremereading to @LimehurstAc. (Perhaps sat in a trolley, in a canoe or on the swings?) Prizes will be awarded for the most creative reading locations.
ERIC: Everybody Read in Class: At various points during the week, the ERIC bell will ring and everyone in years 7, 8 and 9 will 'drop' everything and read their books for 15 minutes.
We hope that this year will be another successful year of events enjoyed by all!