Science News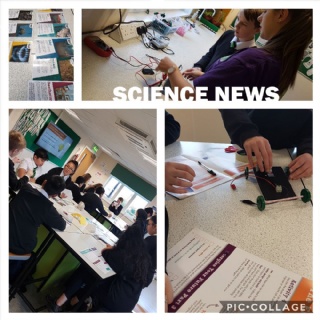 STEM Talk for Year 10 students
As part of the Limehurst Science Department's aim to give our students exposure to the real world of working in STEM subjects, we were lucky enough to have a talk from a retired Loughborough scientist, Liz Marriott.
Liz had an unconventional journey to a career in STEM. She began her working life in a totally unrelated job as an administrator in an office. After having time out to have a family she decided to go to university and study Chemistry and this led her from jobs in healthcare, an engineering company right through to developing drugs at the giant global company 3M. This talk gave valuable insight into the way careers are not always set in stone and the wealth of opportunities that are available on our own doorstep!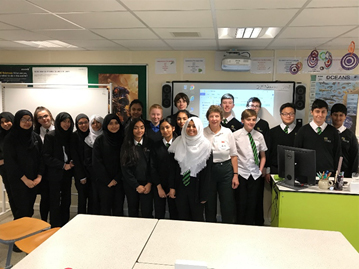 Collaboration with Loughborough Grammar School
A group Year 10 students who are studying Separate Sciences have taken the fantastic opportunity to work with staff from Loughborough Grammar School to take part in a prestigious national engineering competition.
Mrs Kaur, the STEM Champion at the Grammar School, came in to launch the project, which will involve the students working on an engineering project to design a new product that solves a current problem in the world. This is a big commitment for the students as it involves a lot of work out of school (even on Sundays!) but the rewards could be huge as they have the opportunity if successful to be entered into a national competition. Best of luck with the projects!!!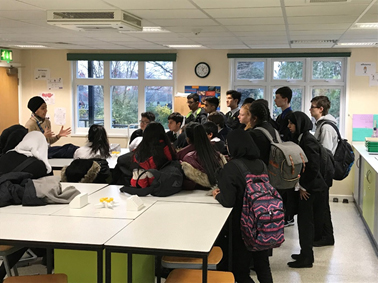 Tomorrow's Engineers Energy Quest
Tuesday 11th December saw another action packed STEM day for year 9.
Learn by Design facilitators came in to school and worked with 60 year 9 students. The workshop was dynamic and inspired future engineers. Pupils were exposed to STEM subjects, careers and designing a super-charged car. Through team work and communication skills they all succeeded in their tasks for the day.
"It was a fun opportunity for us to experience the outside world and learn about engineering."
Samah & Alfee (9X2)