Magna Science Adventure Centre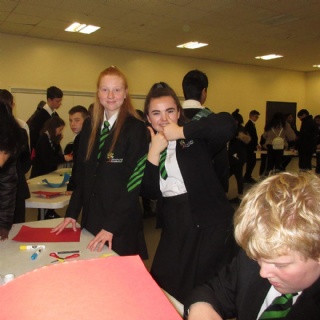 On November 16th, 50 Limehurst students hopped onto a bus up the M1 to the Magna Science Adventure centre in Rotherham; a converted steel mill. Pupils explored four adventure zones; fire, earth, wind and water where they get to experience fire tornadoes, whirlpools, gale force winds and even using industrial diggers. They also got to watch the 'big melt', a pyrotechnics display using the industrial furnaces still left in the building explaining how the steel was forged and even how a world record was broken.
The trip finished with a water rocket workshop where pupils created and then fired their inventions to see how far they could go. Either by design or by coincidence some even managed to hit Mr Chamberlain! All pupils represented the school fantastically well and a similar trip will hopefully be running again next year with future Y8 pupils.