Leicester Tigers Coaching Sessions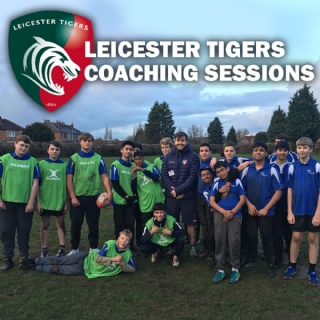 For the past 8 weeks Joe Reynolds from Leicester Tigers has been working with Mr Croucher's year 10 boys PE group. Joe is pictured with the boys below. In the sessions Joe has looked at basic skills and has had a particular focus on developing the boys' tackling confidence.
The sessions were fantastic and, by the end, some of the rugby being played was pretty good! Thanks to Joe for coming in. It looks like we will have him in again in the new year to work with some more Limehurst students.
In the meantime, if you are interested in playing rugby please come and speak to Mr Croucher or any of the PE team and we can get you sorted with links to a local club.