Students' Artwork Features in New Walk Gallery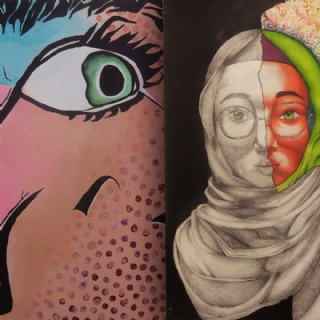 The ADT students at Limehurst have had two successful entries into the New Walk Gallery open exhibition. This prestigious event is in its 29th year and has had the busiest entry year for over a decade with over 900 entrants! Both young artists have done exceedingly well to be selected.
Well done to Raswana Nasrin and Molly-Anne Gillett!
If you can, then please pop along to see the whole exhibition which is sure to be an inspiring event:
New Walk Museum and Art Gallery
53 New Walk
Leicester
LE1 7EA
15th December 2018 - 2nd February 2019
Weekdays : 11:00AM - 4:30PM Weekends : 11:00AM - 5PM

More information can be found at leicester.gov.uk/leisure-and-culture/museums-and-galleries/museums-and-historic-venues/new-walk-museum-and-art-gallery