GCSE Results 2018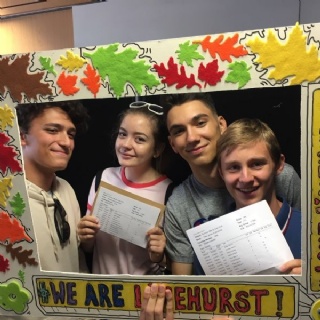 Limehurst students were celebrating this morning as they opened their GCSE results. The results have maintained Limehurst's reputation as one of the best schools in Leicestershire, with pass rates well above national averages.
Students have been waiting anxiously since June to collect their results, and many arrived well before 9:00am this morning to discover their fate! Students at all levels have done extremely well, especially considering this was the first year of new, tougher GCSEs in many subjects.
Worthy of particular mention are Logan Thompson and Tousif Hussain who both scored seven perfect Grade 9s, and Lottie Davidson, Zheer Mohamed and Stanley Wardale, who all scored six Grade 9s.
It has been a pleasure to help all of these students achieve such brilliant grades, and we now wish them well with their future endeavours!
See more of the day in the gallery!