Send My Friend to School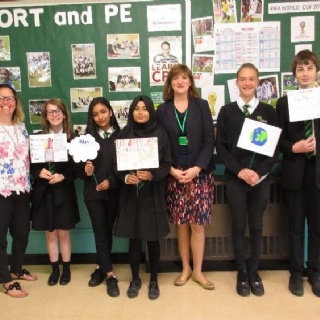 On the 18th June, Limehurst's Year 9 students were visited in assembly by the MP for Loughborough, Nicky Morgan. The visit was in aid of Limehurst's continuing support for the Send My Friend to School campaign. The campaign is an annual one, which aims to educate people on the struggles faced by young people across the world in trying to access an education. It also seeks to lobby the UK Government to continue to play an active part in securing education for all throughout the world. The focus for this year's campaign is making schools safe, something which is taken for granted in the UK, but sadly, is not a guarantee in many parts of the developing world due to conflict and oppression.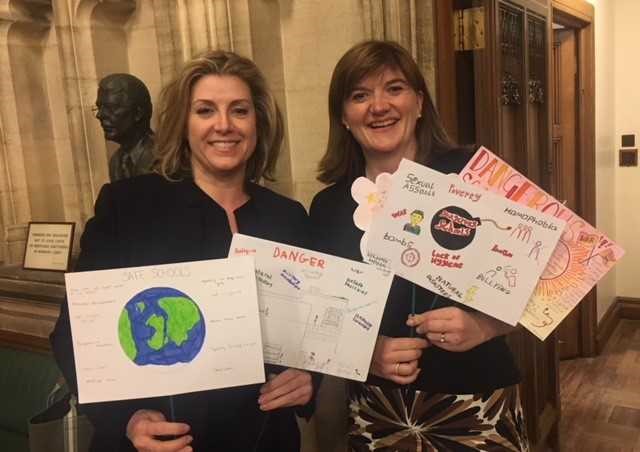 In preparation for the visit, Year 9 students created placards which highlighted the differences between safe and unsafe schools. They also wrote speeches about the importance of having a safe environment to learn in. During the assembly, a representative from each Year 9 form delivered their speech, and the whole year displayed their placards for Nicky to see.
After the assembly, Nicky Morgan met with Penny Mordaunt, the Secretary of State for International Development, and delivered some of the placards to her, as a show of support for the work of Limehurst Academy, and the wider campaign.