Computing Taster Days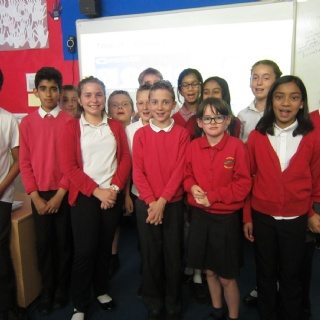 Students from two of our feeder schools have been trying out Computing!
We have had two consecutive days of Computing taster lessons with students from Robert Bakewell Primary School and Rendell Primary School.
During the lesson, Year 6 students learnt about the components that make up the Microbit, independently setup their Microbit and then coded using the text based language Micro Python. Students were able to make personalised text scroll across the 5x5 LED display. They learnt to display images and also use a While loop to program the two buttons, to make either an image or text of their choice scroll across the screen.
This was the first time the students had coded in a text based language, and all were very thorough when checking for syntax errors before running their code. All students had a fantastic morning of coding. We are looking forward to teaching this next generation of coders in the next academic year!
A special thank you to our Code Club students who helped for the two days (all great role models)!
See more from the day, in our gallery here.