Limehurst celebrates recognition as top county school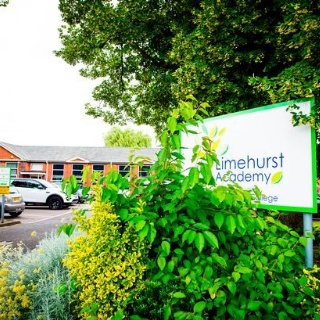 Limehurst celebrates recognition as top county school
Limehurst Academy is celebrating after being named the best county secondary school in this year's Real Schools Guide. The award follows twelve months of unprecedented success at the school, which is located in the heart of Loughborough town centre. In that time, the school has been confirmed as a Good school by Ofsted, gained the prestigious Inclusion Quality Mark award, and secured record GCSE outcomes.
Limehurst only became an 11-16 school in September 2013, having previously been an 11-14 school. Ofsted's short inspection of the school in March 2017 found that school leaders had managed the challenge of extending the age range with enthusiasm and determination. They noted that students make the progress that is expected of them and many far exceed those expectations. Inspectors praised staff for having high expectations of behaviour, and commented that they had observed no low-level disruption of learning during their visit. They also stated that pupils enjoy attending Limehurst and feel very safe in the school, and that parents are similarly very positive about the school.
In June 2017, the school became the first secondary school in Leicestershire to be accredited with the Inclusion Quality Mark (IQM). The IQM recognises schools which achieve excellence in providing the very best education for all students, irrespective of differences. The assessor noted in his report that, "This is a school that is providing a very good experience for its pupils and their families. All staff are dedicated, work hard and are very skilled at what they do. There is a clear sense of warmth and an ethos and culture that ensures that everyone is respected and offered every opportunity to achieve their potential. It was a pleasure to visit this inspiring school."
GCSE results in 2017 show that students at Limehurst are achieving extremely well. A Progress 8 score of +0.35, and an English Baccalaureate pass rate of 37% (C/5+) show that the school is achieving well above national averages. The curriculum is wide-ranging, and is both flexible and rigorous enough to meet the needs of all students.
The headteacher, Jonathan Mellor, has been in post for nine years. On learning of the school's recognition in the Real Schools Guide he said, "It is a wonderful boost for the school to be recognised in this way, and I am delighted for the staff and students who have worked so hard to earn this accolade. We are committed to providing the best possible education for youngsters in our community, and I am very happy that we can give them a school to be proud of."
To learn more, click here.