Drawloween ADT Challenge!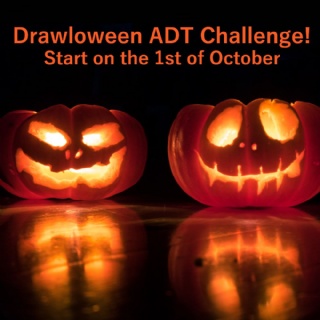 ADT Challenge
Create one item per day for the whole of October. Use the grid to prompt you and start on the 1st of October. Can you last the whole month?!
Bring work in, Tag us on Instagram, Teams us, Email us…paint, draw, write, cook, bake, style, stitch, collage, photograph, design, build… the only limit is your imagination! We will be sharing submissions on our Instagram, tagging the originator, and making a display wall in school. Join in…if you dare!