Return to School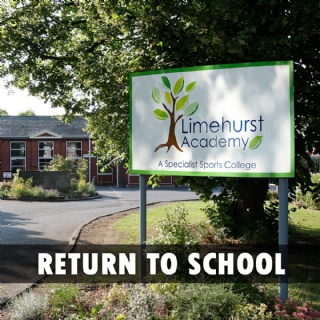 Please see the letter for parents below, with details about the beginning of term.
Letter to Parents - Return to School
You can watch a short video about the new term at the bottom of this page.
Face coverings
The government is not recommending face coverings are necessary in education settings generally because a system of control, applicable to all education environments, provides additional mitigating measures. Therefore the wearing of face coverings at Limehurst Academy by staff and students is currently optional.
In the event of a local lockdown, face coverings would become mandatory. It is, therefore, worthwhile ensuring that children have a suitable face covering that they could use if required.
Read more here.