STEM News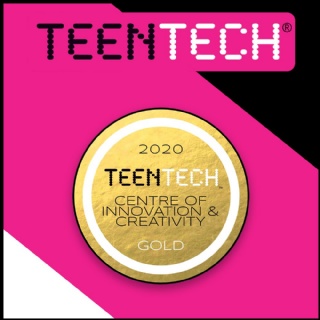 Since schools closed our amazing pupils have continued to show their determination and passion in STEM.
Following on from last year's success in TeenTech as Gold Award winners, Team Virtual Response went onto achieve a Gold CREST Award (aimed at 16+ students) and were special prize winners in the Digital Big Bang National Competition. The BAE Systems Advancement in Technology Award, with a cash prize of £500, framed certificates and an experience day was awarded to our brilliant departing year 11 students - Maariya, Nahiyan and Salimah.
This year we entered two teams into the Virtual TeenTech Competition. Even though their research and preparations were cut short due to the school closures, our teams were both awarded Silver certificates in recognition of the innovative ideas.
Well done to our year 10 students, Team Learnovate - Andrada, Farhan, Jasmine and Team DeCAMPressers - Humayra, Marriyah and Sarina.
For our continual support in STEM projects, Limehurst Academy has now become a Gold Centre of Innovation by TeenTech:
"A very big thank you again for all the support you gave to your students, and us, during the TeenTech Awards, we are very mindful of the additional pressures that you have all been working under since schools closed so truly appreciate your continued work to make the awards happen for your schools.
In recognition of these efforts we are delighted to award your school with the status of a Gold Centre of Innovation 2020."