Deloitte Partnership School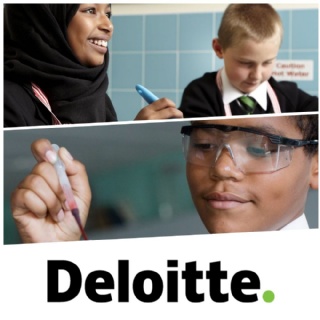 We are really excited to be able to announce that we have been successful in becoming a Deloitte partnership school.
We are looking forward to working with Deloitte to develop a programme of activities designed to enhance opportunities, raise aspirations and support our students to make ambitious and informed choices about where they want to get to in life.
We know that the labour market is constantly evolving and the steps to further and higher education can be daunting. Therefore, we are grateful of this opportunity to be able to give our students the confidence, ambition, skills and opportunities they need to be ready for the world of work and access professional careers in the future.
To find out more about Deloitte's work you can follow them on Twitter @DeloitteUK_1M.