Faraday Engineering Challenge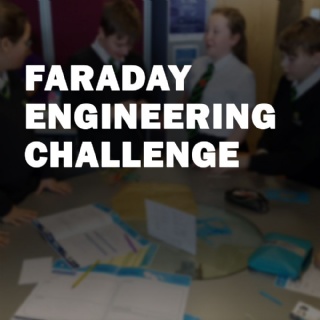 On Friday 14th February, eleven Year 8 students from Limehurst attended a "Faraday Engineering Challenge" day at Loughborough University. The purpose of the day was to give our students the opportunity to take part in a challenge event that would utilise a wide range of STEM skills alongside other important employability skills such as team work and problem solving.
Students worked in teams and competed against another school on a STEM challenge with the focus on designing and building a working model of a vehicle that could deliver relief aid during crises such as hurricanes and floods.
Each team had to appoint members to different roles and tasks and they worked against the clock to design and produce their model. Working to a budget was a key requirement, and each team had the opportunity to purchase and sell resources that they could use to build their model.
At the end of the process each team was required to deliver a short presentation outlining how they had made their model, how well their team had worked together and what improvements they would make next time. Although both the Limehurst teams worked very well together and produced excellent products, they were pipped to the post for the winning prize by a team from another school. However, two of our students did receive individual awards for being best team leader and having made the most progress individually throughout the day.
The photos below give an illustration of the type of activities that our students took part in during the day.