ADT News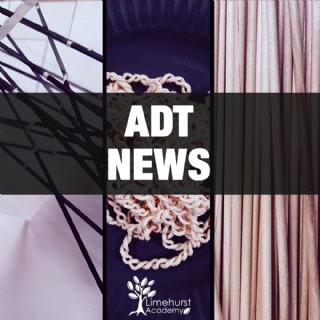 With half term coming up, here is our ADT News for everything that happened over the last term.
Limehurst had a lecturer and students from Loughborough University come in for a workshop with our Y10 3D Designers. They brought everyday items such as lolly sticks for pupils to explore the possibilities of a sculpture.
Keep up to date at Limehurst ADT Instagram!
Valentines hearts to raise money for Young Enterprise are SOLD OUT! There will be quite a few surprised faces on Valentines Day when they are delivered!
Young Enterprise are up and running - Team Snurky look forward to sharing more with you very soon!
Events
Week Commencing 2nd March
ADT Y9 Options week - Pupils will rotate all 4 areas to learn about GCSE options in each ADT subject
Week Commencing 20th April
FINAL exam week for all Y11 Textile Designers, Artists, and 3D Designers
You can find all events for Limehurst on our school calendar!