Limehurst Year 10 Students Visit to Onyx Insight Engineering in Nottingham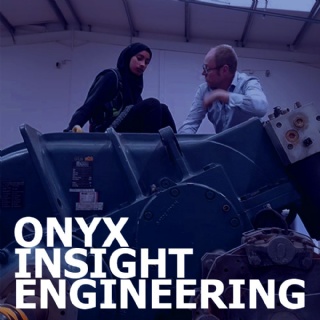 On Friday 22nd November, a group of Year 10 Science students visited Onyx Insight Engineering in Nottingham. The aim was to promote an understanding of careers in engineering. Onyx is a highly specialised company which focuses on developing hardware and software for the renewable energy sector.
The day kicked off with a fascinating introductory talk about wind turbines and the incredible expansion of the industry over the last 10 years. We were also introduced to a number of staff working in the company, including software and hardware engineers, who all talked about their job roles and their career pathways.
We then went to the Onyx Insight workshop and maintenance facilities and our students were given the opportunity to investigate some of the machinery and equipment that is typically found on wind turbines. They were even able to climb up onto a generator and investigate the internal mechanisms with an endoscopy camera.
The morning concluded with a lunch and an opportunity for our students to ask further questions about the company and the careers on offer. There was also some very useful generic careers advice including the importance of work experience and presentation skills.
The photos below give an insight into the activities that our students took part in on the day.