Collect Your GCSE Exam Certificates!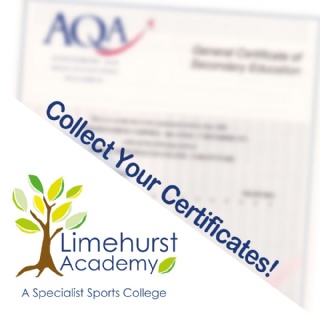 Certificates are now ready for collection for all students that took exams this Summer! Collect from reception during opening hours.
Certificates will only be given to students. If you can't come in to collect them, please email Miss Narsing at vnarsing@limehurst.org.uk to make alternative arrangements.