Key Stage Four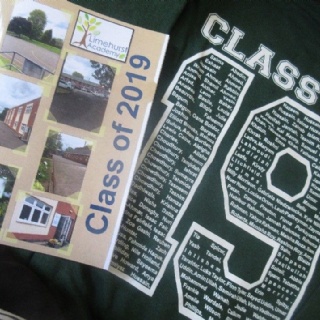 The end of an academic year is always a time for reflection as we complete another round of GCSE's and say our goodbyes to another year eleven. The Class of 19 are now through one of the most challenging periods of their lives, so far, of revising for and sitting their GCSEs. They have completed all this with true resilience! We have been so proud how they have conducted themselves; calmly getting on with the task in hand.
Then we were able to celebrate. They have enjoyed their final assembly with the usual fond farewell speech, a look at their time at Limehurst with (some slightly embarrassing) pictures and a thank you ovation to their form tutors, teaching and supporting staff. Their enjoyment and raucous thank you applause was heard throughout the school that afternoon!
It is with the biggest well-wishes that we say goodbye to the outgoing year elevens and good luck in their next step in education.
Miss Armstrong – KS4 Leader