Pathways to Education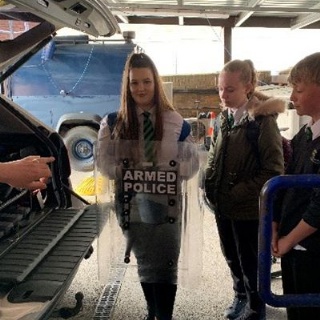 This year we have been lucky enough to work with the SDSA on a programme called Pathways to Education. 15 students have participated in a range of activities including one to one mentoring sessions, workshops and taster visits.
The one to one mentoring sessions have given students space to discuss and think about the future as well as problem solve any current issues and difficulties. It has enabled them to see their education in a different light and the advice given to them has allowed them to develop confidence and build independence.
The group workshops have provided both interesting and informative content. Some have enabled students to develop key skills that can be transferred into their daily lives such as developing resilience. Others have widened their knowledge and understanding of different types of post-16 routes and careers. The students have spoken about how useful they have found the workshops and how it has allowed them to become more confident and feel more positive about themselves and their futures.
The taster visits have been individualised and personalised to each student's needs and interests. They have allowed students to have a genuine experience of a range of post-16 settings including Loughborough College, Leicester College, Brooksby College and De Montfort University. Taster visits have also taken place with Leicestershire Police, More Restaurant and Babblesbooks Nursery.
A huge thank you goes to Nicky Gale and Nicole Dishington at the SDSA for arranging these invaluable sessions and we really hope that we are able to continue to work with them next year.