Engineering Design Exhibition Trip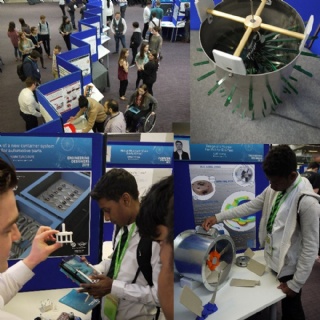 On Wednesday 15th May, ten Year 10 Limehurst students visited Loughborough University to see the "Engineering Design" exhibition as part of their wider careers education programme.
This was an opportunity to see Undergraduate and Masters Degree students final year projects and to hear how they came about. The range and scope of the projects was very impressive and ranged from designing and manufacturing a new headlight for a Bentley GT to producing new inserts for tennis shoes.
The purpose of the day was to help our students find out more about the future career and learning opportunities in design, technology and engineering and many of them took the opportunity to chat to the Loughborough University students about their projects. Hopefully, some of our students will now feel that careers and courses in design and engineering are something that they can consider.
Loughborough University also generously provided all our students with a backpack containing some useful products which was much appreciated by our students.
The photos below give a good insight into the type of projects and the involvement of our students on the day.