Y10 Maths and English Mentoring Programme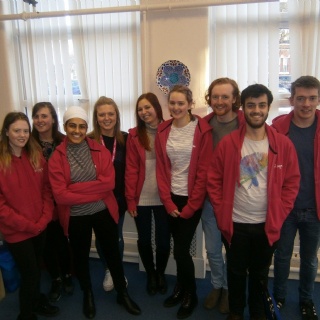 Limehurst has been given the fantastic opportunity to provide Maths and English mentors to some of our year ten students. The mentors are provided through Pathways, the group of universities working in Leicester, Leicestershire, Northamptonshire and Rutland as part of the National Collaborative Outreach Programme. The partners involved offer activities, in collaboration with universities, school, colleges and training providers, to young people which help them to think about their future, encourage them to fulfil their potential and consider the options that are available to them which might include higher education.
Our students met their mentors for the first time and settled down to talk about their aspirations. Revision books for both Maths and English were provided to use in the mentoring sessions and at home for revision.
Our students all came out smiling and commented on it being an interesting experience. The mentors were welcoming and how much they had learnt in the hour. The programme will continue each week until the mock exams in the summer.