STEM visit to Loughborough University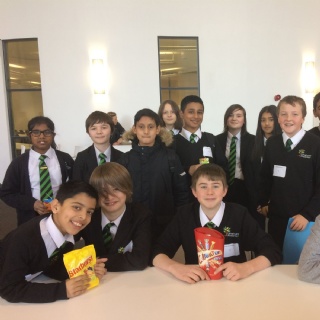 A Group of 14 year 8 students went on a visit to the Loughborough University STEM centre for a day of activities related to a future career in STEM (Science Technology Engineering and Maths).
The students completed three workshops. One involved the problem of missing tropical fish. In another they had to design, build and test packaging to enable an egg to be safely dropped. Finally the students become rocket scientiests! Designing and building rockets to launch into the air!
This was an excellent day organised by the REACH group of local universities and all the students found it an exciting and interesting introduction to STEM.
Congratulations to the students on winning all the competitions!